30 minutes after finishing our recording for Season 13, no joke, we noticed that SUDDENLY the trailer for Supernatural's final season dropped. Aaaaaaand so did the one sheet. And a new hashtag that has me (Leah) a bit teary. So let's break all that down, shaaaallll we?
First up the trailer:
Next up the one sheet: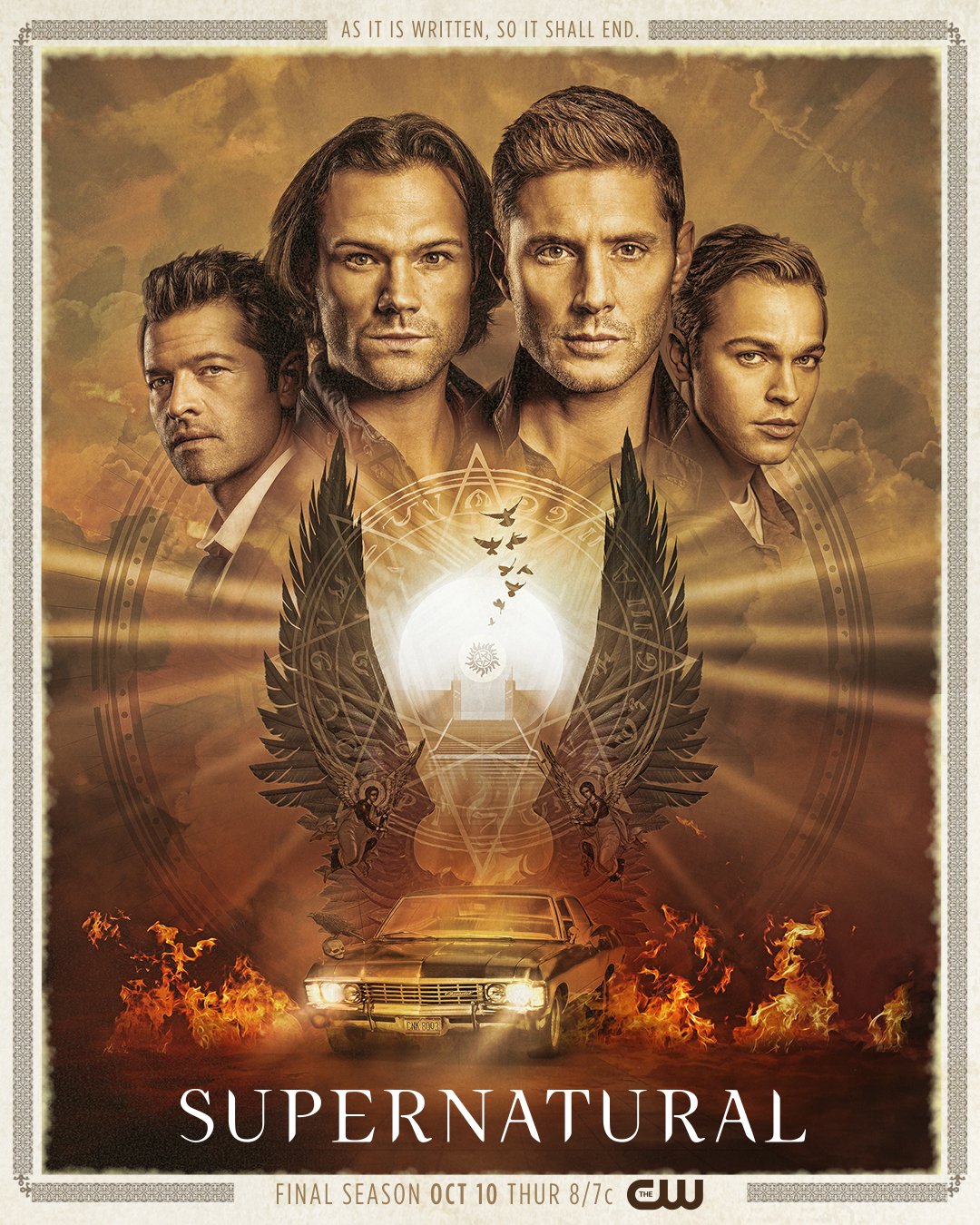 And of course, for your viewing pleasure, our reactions!